Fruitland Township Misconduct x II
X Fruitland Township Prosecuting Attorney Misconduct Allegations...
HAPPY FOURTEENTH ANNIVERSARY EARL! March 19, 2002 March 19, 2017
Fruitland Township Supervisor Defendant 005 sam Earl st.amour
"General Management Philosophy "
MCI Senior Vice-President Business Experience
Kaydon Corporation Announces Federal Lawsuit Against
"D005 sam Earl st.amour"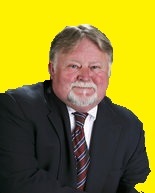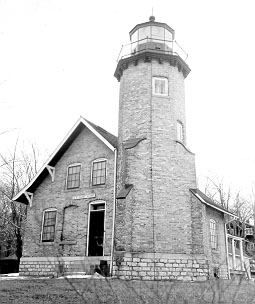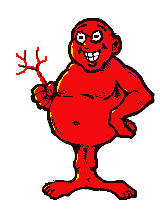 Since 1966 Fruitland Township's Community has protected this historically visible Centennial Sentinel, from the evil forces at work, dead set on its shuttering. 2008-2012 sixty seconds (minute) by history's standards.
The lighthouse and museum, which has a live-in curator, is considered by many to be among the most iconic landmarks in the area. It draws numerous visitors from around the state, and is also visited by many schoolchildren during field trips, tourism officials said.
Thursday, January 05, 2012, 5:56 PM
Fruitland Township and a nonprofit lighthouse keepers group signed an agreement Thursday that they say will help preserve the White River Light Station, a century old lighthouse that's considered among the White Lake area's most treasured assets.
Febuary 28, 2012
The government closest to you, governs best. Earl Quote
Long time White River Light Station curator, Karen McDonnell, is leaving. She has accepted a new position in California that for her, is a nice career move. For us it brings fond memories, many thanks and a certain sadness, but a bright future for our friend. Thanks again Karen and best of luck!
Wisdom is knowing what to do next; virtue is doing it.
-David Star Jordan, The Philosophy of Despair
As always, supervisor@fruitlandtwp.org.
Sam E. St. Amour
Supervisor INFLICTS DESPAIR?
Poor curator "QUIT'S" Instead of "SERVING" under Earl STAMOURS Stubbie Little Nub of a Thumb...
2008-2012 administration members feel threatened or "HAVE BEEN" threatened by the vigilant ghost or ghost's of this inanimate object re, White River Light Station erected in, the year of our lord, 1875? Whom are obsessed with the deliberate removal of this poor lighthouse from our identity, website and history. Get a JOB! If THIS Current Administration is so un-happy at how they are being so horribly ABUSED that they need to VOTE to give themselves RAI$E$! Quote St.Nomour "This motivation (wage increase) would ensure continued efforts to analyze future areas for improvement". The Scientific Community, refers to St.Nomour fact, as "This 2008-2012 Boards Motivational Factor" PurrFickt The Allmighty Dollar$$$$$$ TO DO YOUR
JOB!..NOTHING MORE
"Luzr's"
St. Amour said he plans to bring a "more business-like atmosphere" to township government, seek more involvement and input from township residents, and work "more positively" with other board members and employees. He said he also will attempt to work closely with road commission officials to improve the condition of the township roads and seek a law enforcement presence in the area.
Time To Move ON! Or "Go Bak Too Whear Evr Yuh Al Cumb Frumb!" A Hoser. Ghost's Can Clearly Identify Character or "Lack There Of" Flawlessly. BoooooOooooo. Slab of concrete must partially alleviate, clearly visible, inferiority complex. Napoleon ST.Nomour
Therapeutic for the Community of Fruitland Township or Self Serving?
Fruitland Township to hold public hearing Monday on proposed budget | MLive.com
Letters: Gruff manner disrupted lighthouse meeting | MLive.com
sam Earl st.amour Mentor #2 RODNEY KING School of Conflict Resolution "Can We All Just Get Along?"
Sam St. Amour,St.Nomour Senior Vice President, Motor Coach Industries | Spoke
Kaydon+Corporation+Announces+Lawsuit+Against+Fairfield+Manufacturing...Windmill_Bearings
KaydonSlewing ring bearings, turntable bearings | Kaydon Bearings
Earl St,Nomour Civil Suite Docket No.: 241150 "MICHIGAN COURT OF APPEALS"
OK Here We Go, MOVIE?
I Quote "You need to clarify your thoughts and speak succinctly. Stick to the relevant facts. You might love every tangential aspect of your thinking, but not everyone else will care".
The questions related to
Motor Coach Industries International
(MCI), who signed the MCI agreement with the Province, that was Timothy Nalepka , VP, General Counsel and Secretary.
When did the Province's money flow? It flowed Febuary 2003.
In terms of the ownership: When we concluded the arrangement, the ownership was JLL Partners Fund 3 (Littlejohn & Levy), 76.5 percent; GRUPO DINA , 17.3 percent; CIBC, 6 percent.
The question of who is the management of MCI: Chief Executive Officer, Stephen K. Clough; Chief Operating Officer, Thomas Sorrells; VP Corporate Controller, Allan B. Swanson; Finance Treasurer, William M. Murray; Sales, Gregory Berg; General Counsellor and Secretary, Timothy J. Nalepka; Customer Relations, Sandy Baker; Public Sector, John Andrews; Operations, Defendant 005 sam Earl st.amour_CIVIL SUIT ; Major Accounts Private Sector, Peter Palladeno.
Fruitland Township Supervisor Defendant 005 sam_Earl_st.amour April 13 1953
Brought to you by our friends with karma
Good things happen to Good people...&
The material on this site may not be reproduced, distributed, or otherwise used, except with the prior written permission of shooedr.
2017 shooedr All rights reserved